Jade Empire Saves marriages
Today I got a BioWare e-newsletter. The new game, Jade Empire, has shipped — but it's not the kind of game I thought it was going to be: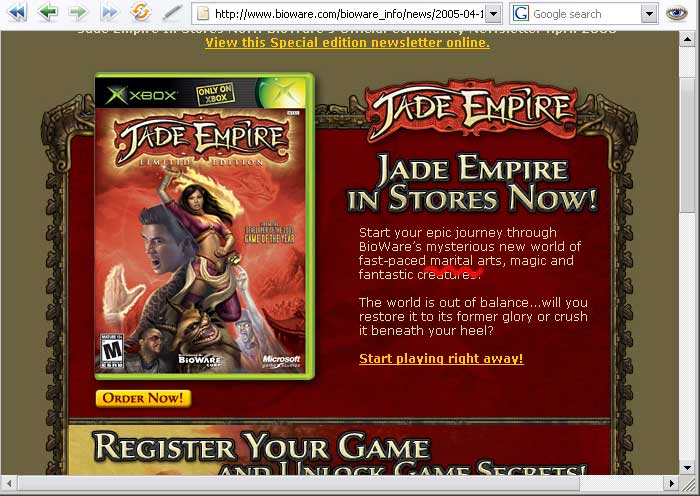 There's an online version of the newsletter, but I reckon someone'll point out the typo to them pretty soon. Made me chuckle anyway.